Jiro Dreams of Sushi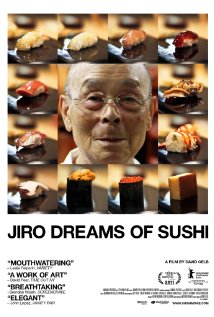 On
Tiff
till this thursday.
86歳、次郎氏のお寿司が厳粛で洗練された芸術品であるように
この映画音楽、もうほんの少しレイアウトが繊細だったら良いのに。
一番いいところで、ちょーーっとなんだけど
やりすぎるのが気になる。
それでも、日本の職人とはなんたるか。
寿司とはなんたるか。
を堪能できる映画です。
観たあと、ピシッ!とします。
「好きにならねえとダメです。自分の仕事に惚れなきゃダメなんです」
はい。もっともっと惚れるよう精進します。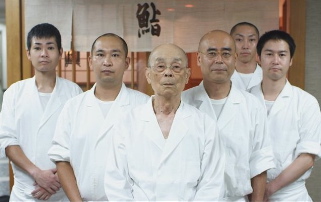 The Michelin Guide's three-star winning Sushi-master: Jiro, will tell you what Sushi really is, and what the Japanese artisanship is about.
As a movie, I wouldn't say this is the best documentary film ever, especially with often "not so sensitive" soundtrack, BUT I still recommend watching, to rediscover one of the Japanese Art.
2012-03-26(10:14) :
Music :