New Delhi - day 1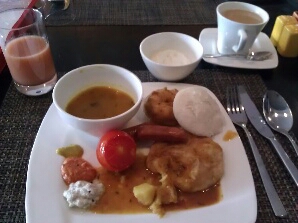 breakfast - guava juice, fresh yogurt, curry, vadab(donuts looking bread), sambhar(soup), idli (white rice), sausage and grilled tomato.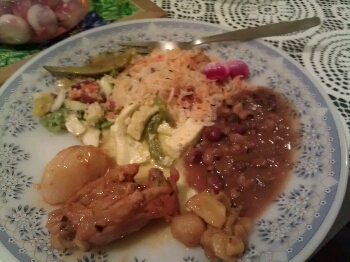 dinner - home party. ALL handmade. even yogurt and cheese, made by my friend's gramma.
I'm in heaven...
Granmma Shri, making corn and pea pakora for appetizer.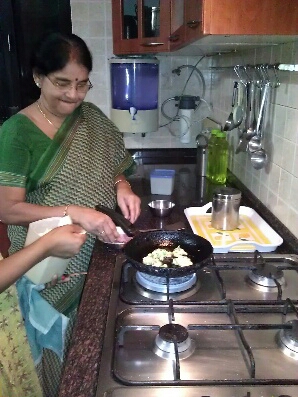 Buffet dinner. From front: Cheese curry, chicken and potato curry, bean curry, mango chutney, salad, rice...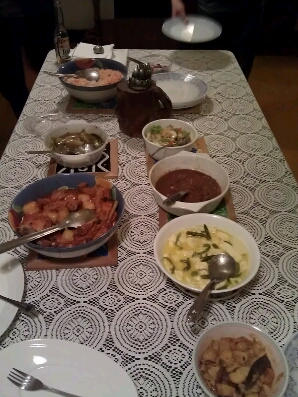 Shoma and her spice rack.