Udupi Palace
Udupi Palace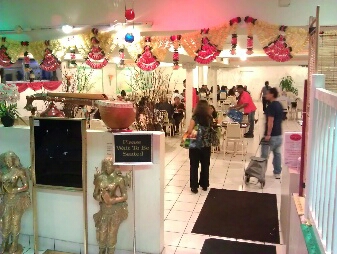 Gerrard street east、インディアンタウンの端にあります
お店に一歩入ればそこはインド。
サウスインディアンのベジ専門店、美味しかったです。
I love this veggie south indian spot in East Gerrard Street. Once you enter the restaurant, you feel like you are in India.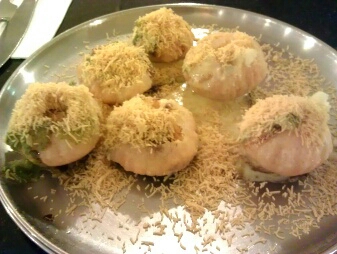 パニプリ。
名前からしてかわいいじゃないですか。
カリカリのちっちゃなパフ状のカップに
ひよこ豆と玉ねぎ、コリアンダーにスパイスが入ってます。
これに「ウォーター」とお店の人は言いますが
水とタマリンドやスパイスのミックスされたソースをかけて
一口でいただきます。ガプッとね
これ大好き。
I love the name "pani puri" to begin with. So cute. Chickpea, cilantro, onion, spices, and all sorts of goodness in them. Pouring the water (mix of water, tamarind and spices) on top of it, eat them in one bite. Cute again.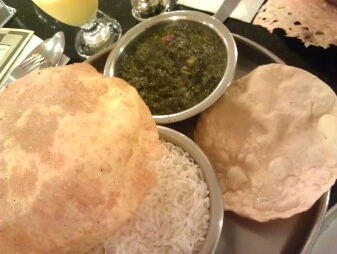 ここのほうれん草カレー、
インドで食べた以外では一番美味しいかも。
ほうれん草もチーズも新鮮。
I think this is my best favorite saag panir, out of India. Very fresh and tasty.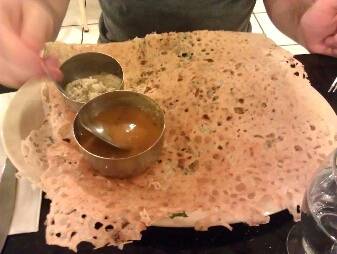 ドーサという、クレープみたいな南インド代表料理。
中にはいろいろ違うものが入ってますが
ベジ殿はジャガイモとオニオン入りを注文。
これも美味でした。
Dosa was excellent as well. Can't remember the name but it's the one with onion and potato in it.
Gerrard eastのインディアンタウンといえば、Lahore Tikka Houseもよく行きます。あそこもそれこそインドにいるみたいで楽しくて好きですが、ちょっとヘビーなのが難。チキンティッカなんか最高ですけどね。さらっとインディアンしたいときはUdupi Palaceが良いですな。また来よう。座布団2枚。
I like Lhore Tikka House as well for their fun atmosphere. I am a fan of their chicken tikka, but their food often is very heavy to me. Udupi Place might become my go-to when I'm feeling like a light Indian. 2 Zabutons.