Dubrovnik vol.2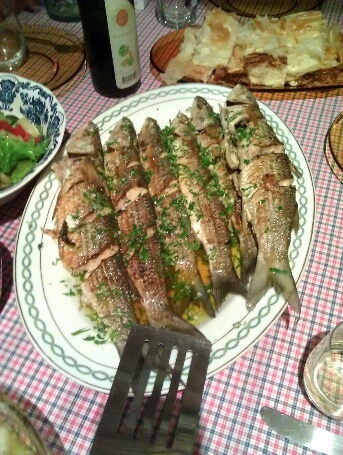 とても上手に三度泳いだボラ達。(前回記事参照)
どうも、ここのオリーブオイルはイタリアとか一般のそれよりも
サラサラしているような気がする。
どっぷりオイルにつかった魚、全然しつこくない。
Fish in Croatia swim three times: Once in the sea, once in olive oil, and once in wine(in your tummy). Well said!!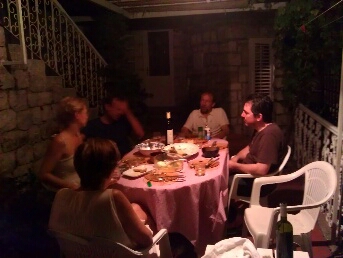 毎食セルちゃんのかーちゃん家のテラスで食べる
We ate at our friend's mom's terrace, almost every meal, looking over the Adriatic sea.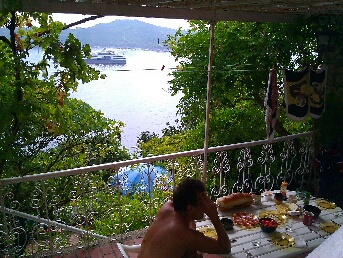 今日の停泊船からはだいぶチンケなジャズピアノが、、、
まあね、たまにはそれもよしとしよう。
There usually is a few cruises docked in the view from the terrance. (Apparently Bill Gates's boat stops by too) We hear cheesy jazz piano tonight from cheesy looking cruise (club med)...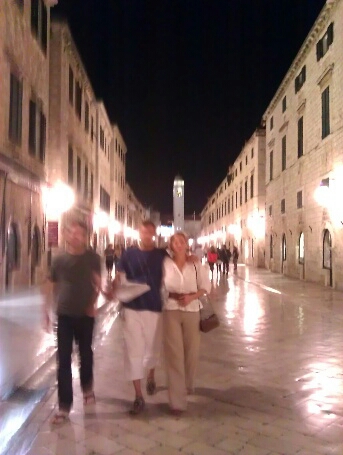 飲み食いしすぎて豚になりそうな夜は
街の中心街へ深夜の散歩にくりだす。
どこを歩いても絵はがきになるような中世の港町。
日中は巨大クルーズから降りてくる観光客でいつもいっぱい
深夜になると地元の若者の憩いの場になる。
300メートルくらいのメイン通りを行ったり来たり
小さな横道を行ったり来たり。
何百年もそうやって人々の靴底に磨かれて
メイン通りの石畳はピッカピカのツルッツル。
After eating and drinking so much, we go out to the "old city" for a walk around midnight. The main street, Stradun is one of the most romantic street ever...
2012-09-09(13:45) :
Food :